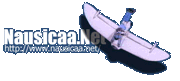 ---
|| Main | Mailing List | Films | Search | Ghiblink | Feedback ||



Questions Frequently Asked of Team Ghiblink
Please go through this Feedback FAQ before contacting us.



---
Questions answered on this page:
Recent issues brought to our attention repeatedly
Do you know...
If the DVD box-sets on auction sites are bootlegs?
Our reply:
Yes, the "6 disc," "10 disc" or "13 disc" DVD box-sets are all bootlegs (as are most of the single movies). Please visit this page for information about "Anime Cartoon International" and other piraters.

Rule of Thumb: If you can't find the item at a reputable store it's probably a bootleg.

The packaging quality is remarkably good, but that's because the pirates are more sophisticated then in the past. Team Ghiblink strongly recommends that you bypass these bootlegged products. All Studio Ghibli films will be officially released on DVD by the end of 2003, please visit the Video Release page for details. The main video page is a good starting point for video searches.
---
"When will this film be released?"
For video releases, please check the Video page for the specific film.
For theater releases, please check the latest news in our news section as well as the main page for the specific film. Important headlines will also be listed there as soon as we get definitive information or news about the release. We verify all our information before posting it on Nausicaa.net, so if you can't find the information you want (such as a release date), it most likely isn't available yet. Please be patient, and keep checking back for the latest news.
You may be interested in joining The Hayao Miyazaki Discussion Group (also known as the Nausicaa Mailing List), a mailing list with news and in-depth discussions related to Studio Ghibli.
"How do I contact Studio Ghibli or Mr. Miyazaki?"
Team Ghiblink has no official connection with Studio Ghibli or their staff, and nothing you send to us will be read or seen by anyone at Studio Ghibli. Team Ghiblink is simply a group of fans who maintain Nausicaa.net.
You can find the e-mail address as well as the physical address of Studio Ghibli on our Studio Ghibli information page. However, everyone at Studio Ghibli is very busy, so there is no guarantee you will get response if you contact them.
"Where can I buy Ghibli-related merchandise?"
Please visit our Shopping Guide. Not all Ghibli-related items listed on Nausicaa.net are still available as some of them have gone out-of-print.
If you do not see the specific language-version you want listed on our web pages, a Studio Ghibli-authorized version has probably not yet been released. We will update our web pages as soon as such a version is available.
In the meantime, you can buy the original Japanese version. For many of these films, we have scripts and synopses (some in languages other than English) which can give you an overall idea of the storyline.
"Is this film or TV series made by Mr. Miyazaki or Studio Ghibli?"
Please consult the Filmography and the Film List for a list of films by Miyazaki, Takahata, and Studio Ghibli.
We've also compiled a list of some non-Miyazaki films which are often mistakenly credited to Miyazaki and/or Studio Ghibli.
"I've seen a Miyazaki film with English subtitles, but your site doesn't mention it. Where can I get a copy?"
You have probably seen a "fansub," or a video subtitled by fans. These are not authorized by Studio Ghibli, and we have no information on how to obtain them, so please do not ask. We recommend you to wait for the upcoming commercial releases.
If you saw it in a theater (at a film festival or at an "art house" theater), then it was a film print created by Buena Vista (or Tokuma) specifically to be shown in theaters. There are no video copies of these prints available.
"My question isn't answered here. What do I do?"
We're glad you asked! Try our Main FAQ which contains links to all the FAQs on this site (including this FAQ). Our Search Page allows you to search through all of the hundreds of pages on Nausicaa.net, and the Miyazaki Mailing List archives can be searched as well.
If you still can't find the answer to your question after all of that, please let us know.
---

This page is brought to you by Team Ghiblink.