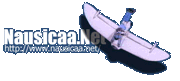 ---
|| Main | Mailing List | Films | Search | Ghiblink | Feedback ||




Mononoke Hime
(Princess Mononoke)


1). Los Angeles Times, 5/11/97 (MH mentioned)
2). Asia Pulse, 5/16/97 (Interview of Miyazaki)
3). The Hollywood Reporter, 6/9/97 (MH mentioned)
4). Variety, 6/9/97
5). Financial Times, 7/17/97
6). Japan Economic Newswire, 7/26/97
7). The Daily Yomiuri, 7/30/97
8). Variety, 8/04/97
9). Japan Economic Newswire, 8/14/97
10). Japan Economic Newswire, 8/25/97
11). Daily Variety, 8/26/97
12). Agence France Presse, 8/26/97
13). Daily Yomiuri, 8/28/97
14). The Hollywood Reporter, 9/2/97
15). Reuters (Yahoo! Entertainment), 9/11/97


Back to the Table of Contents
1). Los Angeles Times
May 11, 1997
[...]
Japanese filmmakers also release in summer works that show the most profit-making promise. Movies aimed at teenagers and children, particularly animation, tend to be the biggest draws for families who flock to theaters during school vacation in late July and August. This summer, one of Japan's best-loved animated film makers-- Hayao Miyazaki, known for "My Neighbor Totoro"--will release his newest film, "Mononokehime" (Princess Mononoke).
[...]
2). ASIA PULSE
May 16, 1997
ANALYSIS: DIGITIZATION ZOOMS IN ON JAPAN'S FILM INDUSTRY
There are those who respond to the cyberspace revolution with calls for areturn to human sensibilities, suggesting one song can move the human heart morethan a terabyte of digital data. But Hayao Miyazaki, a creator of animated films, is a leading figure in the industry who sees technology as a necessary means, although not an end in itself. Excerpts from an interview with Miyazaki follow:
Q: Why did you set your animated film, "Mononokehime" (ghost princess), due out in July, in the Muromachi Era (14-16th centuries)?
A: I feel the relationship between the Japanese and nature has changed greatly over the centuries, becoming what it is today around the time of the Muromachi Era. While holding nature in awe, the Muromachi people approved of cutting down trees. Iron production jumped, people came to feel they could control nature. I've come to the point where I just can't make a movie without addressing the problem of humanity as part of an ecosystem.
Q: What is your view on the rapid shift to digitization of animation, propelled by the cyberspace revolution?
A: Nowadays, only U.S. studios really have the capacity to realize -- with their own facilities -- computer graphics or the digitization of soundtracks. We are using the Dolby Digital sound system at one of our studios, but it takes a great deal of time, and to make a digital film costs 300 yen per frame. In the U.S., 100 yen is apparently sufficient.
The principal area in which Japan is lagging in terms of competitiveness in film software is infrastructure, rather than scenario. This is a serious problem. Governments overseas are supporting the construction of such infrastructure. The Japanese government would do well to offer such support.
Q: Increasingly, companies are investing in film content, in anticipation of a jump in the number of TV channels.
A: I get the feeling it's not going to go so well. "Video On Demand" makes it possible to see a video every thirty minutes whenever you want -- is that such a great thing? I think it's a mistake to believe that demand for such a service will be unlimited. We're talking about three hundred channels here! Who wants to watch baseball when you already know the final score?
Q: Doesn't the multichannel system represent a good opportunity to have more of your work seen?
A: No, I don't think so. It's just a squandering of the blood, sweat, and tears that went into the making of my films. We've sold our videos up until now for 12,800 yen.
People have told us that we could sell more if we lowered the price, but we have refused. I want my films to be seen in a theater. I don't care if you watch the video fifty times; it's nothing more than background music.
Q: There are rumors that Mononokehime will be your last film.
A: A pictorial animator has to make pictures move. Even if I have others do it, I end up having to fix a majority of it anyway. This is the most exhausting aspect of my day-to-day work. Physically, I just can't go on. I suffer from everything from poor eyesight to shoulder tension and hip and thigh pain. I may assist in some capacity in the future, such as pictorial content.
Q: Do you think it will be possible for quality works to be produced in Japan?
A: Even now, there are people investing in animated films.
Unfortunately, many think you put money into the project, and -- like a vending machine -- out tumbles a blockbuster.
Investors often say ridiculous things. Very few companies are willing to take the risk, the time, or are willing to experience the cold sweat and utter fear that comes from creating such a work of art. Things have not gotten any better. Far fewer people want to become film animators. The talented are running off to game software. The future of animated film in Japan depends on whether a person of talent will emerge. Atruly gifted person, I believe, might be able to change things.
(Nikkei).
3). The Hollywood Reporter
June 9, 1997
'Lost World' widespread in Japan
BYLINE: Wayne Karrfalt

United International Pictures Japan is set to give Steven Spielberg's blockbuster "The Lost World: Jurassic Park" the widest release ever in Japan _well more than 300 screens.
The split release _ in which a subtitled version hits theaters July 12 and a dubbed version follows July 26 _ easily tops the 286-screen mark set by Fox's "Independence Day" in December.
Projected rentals are 9 billion ($79 million), just under the 9.5 billion ($83.3 million) brought in by "E.T. the Extra Terrestial" in 1983, Japan's top-grossing film of all time.
The release will include an aggressive marketing campaign, including television commercials, tie-ins with breweries and pizza chains, and a merchandising deal with Mycal, Warner Bros.' retail partner in its multiplex joint venture.
This summer's competition _ now close to 10 blockbusters _ is the only thing standing in "The Lost World's" way.
"With the timing of the release, (Studio Ghibli's) 'Princess Mononoke' is the only film we're really going head-to-head against," said UIP's Yutaka Nijima. "We don't think it will pose too much of a problem."
Although exact numbers aren't set yet, UIP plans to give "The Lost World's" dubbed version some 60 screens, considerably wider play than its previous split releases such as "Babe" and "Jurassic Park." This will give it some pull with the kids market that " Mononoke" is targeting, as Japanese-language releases are typically aimed at younger audiences who have difficulty reading the subtitles.
[...]
4). Variety
June 9, 1997 - June 15, 1997
Princess fights dinos in Japan
BYLINE: JON HERSKOVITZ
TOKYO You have to love a girl with spunk, and Tokuma Shoten (Publishing) Co. is betting about $ 18 million that its bloodthirsty animated princess who fights to protect the environment will win the hearts of summer moviegoers in Japan.
"Princess Mononoke" is the biggest-budget anime pic due out this summer. The Hayao Miyazaki movie has been years in the making. Its producer, the Studio Ghibli animation house, spent heavily in the film's latter stages in order to get the animated feature out in time for the summer holidays.
The movie is set in a forested land where the princess and her cohorts fight the forces sent to pillage the land. Mountain gods, hybrid animals and others join the princess in the grisly fight. Though set in an ancient land, the pic has a futuristic look.
The princess may have more to fight than demons of destruction: She also has to battle dinosaurs. "Princess," distributed by Toho Co., opens the same weekend as "The Lost World: Jurassic Park."
Even though the odds may seem stacked against "Princess," Japanese anime pics usually holds their own against the big-budget Hollywood films in the summertime market. Studio Ghibli's 1995 summer release "Whispers of the Heart" (1995) made $ 16 million and its '94 "Pom Poko" made $ 22.8 million in Japan, which put them at the top of the box office charts.
Unlike most anime pics, "Princess" is set for an international run with a dubbed version called "Princess Ghost." After the movie's planned July release in Japan, dubbed versions are set for openings in the U.S., England, France and Spain. Disney will be taking the picture overseas.
Disney's video branch, Buena Vista Entertainment, also will release dubbed versions of other anime from Miyazaki, including "My Neighbor Totoro" starting in June.
The king of Japan's anime this year is set for a summer sequel. Animated sci-fi feature "Evangelion" hit the screens in March and has taken in about $ 13.8 million at the box office. The almost anti-Christian film and TV series have developed a strong following among Japanese teenage boys. The story is based on a 26-episode TV series that ran in Japan from October 1995 through March 1996. It tells the story of a 14-year-old boy who fights demon angels in a futuristic Tokyo, circa 2015, by piloting a robot named Eva.
The sequel to the film from the Kadokawa Shoten (Publishing) Co., with distribution by Toei Co., will come out July 19. Even if the film does not stack up well against "Princess" or "Lost World" at the box office, "Eva"-related merchandising already has hit about $ 259 million in sales and should climb even further with the second animated feature on the screen.
Video sales of "Eva" have eclipsed sales of "Toy Story" and "Pocahontas" in Japan.
The "Eva" TV series has been released internationally by Movic, while the "Eva" story has spawned a new cottage industry in Japan of writers making good coin by publishing tracts on the philosophical and religious meaning of thetale.
5). Financial Times
July 17, 1997
Walt Disney presents: a Japanese story:
Michiyo Nakamoto on the US group's distribution rights deal with a leading animation studio
Step aside Mickey Mouse, here comes Princess Mononoke. Walt Disney, whose fame as the world's most successful home entertainment company is indivisible from that of the cheerful little American mouse, has turned its formidable marketing skills to selling a very Japanese story.
The US entertainment group has acquired distribution rights for The Princess Mononoke, an animated film that is being billed as the biggest ever blockbuster in the Japanese industry.
The Princess Mononoke, which opened at Japanese cinemas last weekend, is expected to rake in an unprecedented Y6bn ($ 52.63m) in domestic distribution revenues, surpassing those from Disney's own animated films in Japan.
Under an agreement with Tokuma, a Japanese publisher, Walt Disney has acquired the distribution rights in five countries outside Japan for The Princess Mononoke as well as the right to release films and produce home videos of several other animated films made by Tokuma's animation arm, Studio Ghibli.
This is the first time that Walt Disney has taken on the distribution ofJapanese animation.
The US group's plan to distribute Ghibli films and videos will be an important test of whether Japanese animation has the universal appeal that has made many of Disney's own animated productions global successes.
Tokuma has put Y2.3bn into the production of The Princess Mononoke, which was written and directed by Mr Hayao Miyazaki.
Studio Ghibli productions differ from much Japanese animation which is characterised by cult followings built around violent science fiction and fantastical worlds of superhuman characters who fight each other relentlessly.
Ghibli's are feature-length films and generally have a strong theme that appeals to a wider audience, fitting nicely with the Walt Disney tradition.
Many of Miyazaki's animated films revolve around the theme of the need to live in harmony with nature. For example, Pom Poko, which brought in Y2.65bn in its initial domestic release alone, recreates the history of post-war Japan through a portrayal of the attempts of a badger community to protect its natural habitat against human encroachment.
In Japan, Pom Poko's initial takings were on a par with distribution revenues of Y2.65bn for Disney's immensely popular Aladdin and surpassed those of the US studio's Lion King at Y2bn as well as Beauty and the Beast at Y1.65bn.
Totoro, a fictional animal that reveals to them the wonders of the natural world, became a quiet hit in the US when it was released there several years ago. Totoro's video sales of 560,000 units in the US was unprecedented for a Japanese film.
The Princess Mononoke, set in ancient Japan, portrays the conflict between industrialisation and nature. It is expected to be an even bigger hit than Totoro, which was released both in Japan and the US without the help of the marketing skills of Walt Disney.
Mr Kosei Ono, who comments on and writes extensively about cartoons and animation, questions whether the complicated plot of The Princess Mononoke and its vivid visual portrayal that includes violent scenes will be widely acceptable to a western audience.
Nevertheless, he acknowledges that Studio Ghibli is the closest thing Japan has to a Walt Disney. Its promotion in the west is not only a gamble for the US entertainment group, but will set an important precedent for whether Japanese animation can break out of niche markets and succeed internationally.
6). Japan Economic Newswire
JULY 26, 1997
Hit animation 'Princess Ghost' earns extra week
A Japanese 'princess' forced out American superstar Tom Cruise from a major film theater in Tokyo on Saturday.
The amazing success of the Japanese animation movie ' Mononoke -hime' (Princess Ghost) has led major filmmaker and theater operator Toho Co. to move the American movie 'The Agent' starring Cruise from its main theater to a small room nearby.
Toho has decided to continue showing the record-breaking animated movie Mononoke -hime at its main theater, Chanter Cine 2, for one more week instead of The Agent.
The animation has attracted more than two million viewers in less than two weeks since its July 12 release, rivaling American film 'Lost World' directed by Steven Spielberg.
The Agent, which had been scheduled to be shown at Chanter Cine 2 in Tokyo's Hibiya theater square has instead been switched to the preview room at Toho's headquarters nearby.
Toho officials said it is unusual for the movie company to open a preview room for general viewers since the room is usually only open to those in the movie business.
One theater official said the opening of the preview room was an emergency measure, saying 'When asked about the change, we first tell the viewers about other theaters which show The Agent and only tell them about the preview room if they insist on seeing the movie in the Hibiya area.'
On Saturday, Mononoke -hime continued to attract full-capacity crowds at Chanter Cine 2.
Mononoke -hime, directed by Hayao Miyazaki, describes a fight between nature and human beings and is expected to take in more than 6 billion yen in box-office receipts which would break the Japanese record of 5.9 billion yen set in 1983, the officials said.
7). The Daily Yomiuri
July 30, 1997
Princess Mononoke is packing 'em in
BYLINE: Satoshi Tabata Yomiuri Shimbun Staff Writer ; Yomiuri
" Mononoke Hime" (Princess Mononoke) , the first animated film in five years by renowned author and director Hayao Miyazaki, is poised to set a box-office record.
Despite competition from the usual round of summer blockbusters--including Steven Spielberg's "The Lost World"--the film has attracted 2 million viewers since its July 12 release.
It has already surpassed the 5.9 billion yen earned by "Nankyoku Monogatari" (The Antarctic Story) in 1983, and is certain to reach the 6 billion yen mark, a record for any Japanese film.
The movie will also be making its way to the United States and other countries via Disney Productions.
Japanese animated films have a reputation for quality, and Miyazaki is one of the industry's brightest stars.
He is known for a number of outstanding animated works, such as "Tonari no Totoro" (My Neighbor Totoro), which brilliantly depicts the relationship of a little girl and a sprite, and "Kaze no Tani no Nausicca" (Nausicca of the Valley of Wind), a science fiction story that takes a critical look at modern society and its effects on nature.
Miyazaki has long considered the relationship between humankind and nature, and this film is no different, although it is his first attempt at making a movie set far in the past--" Mononoke Hime" is set in the Muromachi era (1333-1568).
The story centers on the heroic struggle of a young girl named San--who was raised by wolves--and animal gods that protect the forest against developers called Tatara, who want to cut down trees to produce steel.
The story is told by a boy named Ashitaka, who appeals for the peaceful coexistence of the two sides.
Miyazaki spent 16 years developing the idea, and another three years turning it into a 133-minute masterpiece.
This movie represents a new pinnacle for Miyazaki, in terms of theme, scale and the animation itself, which involves computer graphics.
In this latest work, Miyazaki takes his man-versus-nature conflict one step further. He looks at the destruction of nature not as a one-sided evil act, but as a manifestation of humankind's destiny, which dictates that humans must harm nature in order to live.
The Tatara developers are not represented as senseless destroyers of the forests. They cut down trees to make steel so that the disadvantaged can have a place in society.
Miyazaki seems to be trying to find a way for humans and nature to coexist peacefully.
The movie also takes a new approach to depicting pre-Meiji era days.
Previously, such films always involved sword-rattling samurai and farmers, but " Mononoke Hime" features people from all walks of life. It attempts to provide a more varied and colorful depiction of the period by ignoring stereotypes and preconceptions.
It should not be forgotten that these themes are just the central core, for the tale is laced with action-packed adventures, as Ashitaka sets out on a quest to free himself of a curse.
It is the combination of these elements--the exciting story line and the carefully crafted theme--that is making this film such a hit with viewers of all ages.
This success is especially impressive in a summer that has more than the usual share of blockbusters. In addition to "The Lost World," moviegoers are flocking to see "Speed 2," "Batman and Robin" and Disney's newest animated film, "Hercules."
But it is the competition between " Mononoke Hime" and "The Lost World" that has been tagged a "Japan-U.S. confrontation."
"Lost World" was thought to have an edge over " Mononoke Hime" prior to the release of the two movies, but there are reports that the Japanese film is drawing a larger audience than its U.S. rival in some areas.
Even taking into account the popularity of Miyazaki's past films, " Mononoke Hime" is performing far better than expected.
The movie is scheduled to remain in theaters until autumn, and industry watchers will be closely monitoring its success, both in Japan and abroad.
8). Variety
August 4, 1997 - August 10, 1997
Japan's towering animator
BYLINE: JON HERSKOVITZ
TOKYO Animator Hayao Miyazaki has been billed as the Walt Disney of Japan, especially as his latest animated feature " Mononoke Hime" (The Phantom Princess) appears ready to break the record for a Japanese film at the domestic box office.
However, the comparison is not all that accurate. Disney built an entertainment behemoth that touches almost every corner of the world that has television and movie theaters.
Miyazaki on the other hand, built a three-story animation house in a western Tokyo suburb that could fit rather snugly into the Enchanted Tiki House at Disneyland with plenty of room to spare for the company's 100 staff members and their bicycles.
The other major difference between the two is that year after year, and time after time, Disney animated features have lost out at the Japanese box office to animated features from Miyazaki's venture, Studio Ghibli. This summer should prove to be no exception.
Buena Vista's Japan branch is taking the animated feature "Hercules" nationwide. The company will not disclose an estimated B.O. for the film, but if "Hercules" does about the same in the country as "The Hunchback of Notre Dame," at 1.3 billion yen ($ 11.3 million), the Miyazaki offering of "Princess" should beat it by about four, five or even eight-fold.
"Princess" opened July 12, the same weekend as "The Lost World: Jurassic Park." As of July 30, it has garnered about 4 billion yen ($ 34.8 million) in film rentals, the Japanese equivalent of the box office. No other Japanese film has made as much money as quickly as "Princess," which is all but certain to top "Nankyoku Monogatari" (The South Pole Story) as the top domestic movie of all time. "Nankyoku Monogatari" pulled in $ 50.43 million after it was released in 1983.
Great expectations
The big question about "Princess" is if it will become the first Japanese movie to top the $ 100 million mark. After its run in Japan, Buena Vista Home Entertainment will take "Princess" to five countries including the U.S. Disney signed an agreement with Studio Ghibli's parent company Tokuma Shoten (Publishing) Co. in 1996 to distribute eight animated features made by Miyazaki worldwide along with taking "Princess" to theaters outside of Japan.
"Princess" has been distributed by Toho Co. to 250 theaters in Japan. A Toho official said the film "was doing much better than anticipated" at the box office and plans to increase soon the number of theaters showing "Princess." The film had a $ 20 million production cost and about $ 3.5 million has been spent on advertising.
A lack of blockbusters this summer and strong word of mouth about "Princess" have led to packed movie theaters around Japan.
"Princess" takes place in a mythical forested area during the Muromachi Period (1333-1568). A village that is using steel for weapons sets off a chain of events that threatens the region's pristine nature. Humans, animals and natural spirits battle for power and preservation of the pristine surroundings.
The princess, named San, was raised by wolves and can communicate with animals and sprits.
The epic tale has no clear dividing line between good and evil, but it does stress the need to live in harmony with nature. This is a theme that runs through almost all of Miyazaki's works.
Miyazaki's career as the creative center of Studio Ghibli began in 1984 with his first animated feature "Nausicaa of the Valley of Wind." The film took in $ 6.45 million. In 1988 he turned out "My Neighbor Totoro," the tale of two sisters who meet a warm and fuzzy creature that is a cross between a rabbit and an oversize beanbag chair.
Totoro enchants the two by showing them the glory of nature. The movie was released on video in 1994 in the U.S. through an agreement separate of the Buena Vista deal and has hit sales of about 560,000 units.
Since "Totoro," Studio Ghibli has had five No. 1 hits at the Japanese box office. Miyazaki's 1994 movie "Pom Poko" took in $ 17.95 million. The movie tells the tale of a community of groundhogs trying to protect their natural home from industrial encroachment during Japan's postwar rebuilding. The 1993 movie "Porco Rosso" took in $ 23.56 million. The movie about an aviator with the body of a human and the head of a pig takes place in post-World War I Europe and includes stunning flight animation.
Among Disney releases in Japan, "Aladdin" is at the top of the revenue list with $ 19.7 million, and films such as "Beauty and the Beast" have reached $ 14.8 million.
The Disney people recognize a good thing. Buena Vista will takae "Princess" to five countries including the U.S. Disney signed an agreement with Studio Ghibli's parent compant Tokuma Shoten Publishing Co. in 1996 to distribute eight animated features made by Miyazaki worldwide.
Miyazaki is no fan of some of Disney's most recent animated offerings. In interviews with the New York Times and Reuters, Miyazaki said recent Disney films are boring and lack decency. The Japanese animator said movies should offer viewers a glimpse into the world's secrets and should go beyond the simple and quick laugh.
Miyazaki was not available for an interview. After wrapping up the "Princess" project, in which he drew about 80,000 of the 140,000 animation cells, and a brief publicity tour, Miyazaki, 56, is taking a break.
Many people in the Japanese movie industry are wondering if Miyazaki's films can make the jump to international success. The broad themes of "Princess" and Disney's marketing expertise may prove to be a winning combination.
9). Japan Economic Newswire
AUGUST 14, 1997
Hit Japanese animation film poised to break record
A fast-paced animation movie set in medieval Japan and released last month has attracted such a wide following that it is poised to break the all-time record for number of viewers for a Japanese movie, its distributor saidThursday.
The success of ' Mononoke Hime' (Princess Ghost) since its release July 12 has led major filmmaker and theater operator Toho Co. to arrange early morning and all-night screenings at theaters nationwide to accommodate overflow crowds.
Toho said the film has already drawn 5.6 million viewers with gross receipts of 4.5 billion yen in at least 250 theaters in the country and is expected to exceed 8 million by the end of the month.
That would top the record of 7.62 million viewers and net profits of 5.9 billion yen set by 'Nankyoku Monogatari' (The Antarctic Story) in 1983.
' Mononoke Hime' tells about a mythic struggle in the Muromachi Period (1333-1568) between man and gods to control nature. The film was directed by Hayao Miyazaki, who is known for his earlier hits 'Kaze no Tani Naushika' (Nausicaa of the Valley of the Wind) and 'Tonari no Totoro' (My NeighborTotoro).
Screenings in some theaters in Tokyo will be increased from four to six times starting from 7 a.m. during weekends. All-night screenings will be introduced during peak summer holidays for areas elsewhere.
In one cinema in Okayama Prefecture in western Japan, police had to be called in to direct traffic after moviegoers jammed the streets between screenings, Toho said.
10). Japan Economic Newswire
AUGUST 25, 1997
Hit Japanese animation film breaks box office record
'Mononoke Hime' (Prince Momonoke), an animation film, has broken Japanese viewer and net earnings records for a first running in just a month and a half since its release, its distributor said Monday.
The fantasy film, directed by veteran animator Hayao Miyazaki, has drawn 7.69 million viewers and net receipts of 6.29 billion yen since its release July 12.
The previous record was set in 1983 by 'Nankyoku Monogatari' (The Antarctic Story), with 7.62 million viewers and net receipts of 5.9 billion yen.
Mononoke tells of a mythic struggle in the Muromachi period (1333-1568) between man and gods to control nature.
The net profit record for any first-run movie, Japanese or foreign, remains American director Steven Spielberg's E.T. (The Extra-Terrestrial), released in 1982, which made 9.6 billion yen.
11). Daily Variety
August 26, 1997
'Princess' rules Japan B.O.
BYLINE: JON HERSKOVITZ
Japan has a new No. 1 movie at the domestic box office.
The animated feature " Mononoke Hime" (The Phantom Princess) has passed "Nankyoku Monogatari" (Antarctica) to become the all-time leader among Japanese films. "Antarctica," produced by Fuji Television Network Inc., held the record for about 14 years, with film rentals of 5.9 billion yen ($ 50 million) since it was released in 1983.
According to Toho Co., the distributor for "Princess," the animated picture has taken in $ 88.8 million as of Aug. 24. It has also attracted some 7.7 million viewers. "Antarctica" drew 7.62 million viewers.
Precise film rental figures for "Princess" are not yet available, but Toho said "Princess" passed "Antarctica" last week to claim the No. 1 domestic slot. Japanese rankings are based on film rentals, the distributor's share of box office grosses.
"E.T. The Extra-Terrestrial" is the No. 1 movie among foreign and domestic films in Japan, with rentals of $ 78.8 million.
"Princess" opened at about 250 theaters nationwide July 12, the same weekend as "The Lost World: Jurassic Park." Toho has worked to increase the number of theaters carrying "Princess," and the movie is slated to run through the fall.
The animated feature, written and directed by Japan's premier animator, Hayao Miyazaki, is set in Japan several hundred years ago. A village using steel for weapons sets off a chain of events threatening the region's pristine nature. Humans, animals and natural spirits battle for power and preservation of the surroundings.
Miyazaki films almost always do better at the Japanese box office than animated offerings from Walt Disney. This summer, the only film even close to "Princess" at the Japanese B.O. has been "Lost World." Japanese B.O. receipts for the Disney animated feature "Hercules" have been negligible.
The only question that remains is if "Princess" will become the first Japanese film ever to break the $ 100 million box office mark. After its run in
Japan, Disney will take "Princess" to five countries, including the U.S. Disney reached an agreement with Tokuma Shoten Publishing Co., parent company of Miyazaki's Studio Ghibli, to distribute eight of its animated features worldwide via Buena Vista.
12). Agence France Presse,
August 26, 1997
Japanese princess beats Steven Spielberg's dinosaurs
A movie about a 14th century Japanese princess who fights to save forests has grossed 6.3 billion yen (54 million dollars) since its Japanese debut in mid-July beating Steven Spielberg's "Lost World," a film distributor said Tuesday.
The animated film "The Princess of Mononoke" has attracted 7.7 million viewers in Japan so far and set an earnings record for a Japanese movie, a spokesman for Toho Co Ltd said.
Spielberg's "The Lost World: Jurassic Park" attracted five million people in Japan during the same period, according to a spokesman for its distributor United International Pictures Far East.
The spokesman declined to say how much "Lost World" has earned so far in Japan. "The Princess of Mononoke, " which cost 2.5 billion yen to make, was directed by Hayao Miyazaki, who created a series of hit animated movies including "Nausicca of the Valley of Wind" and "My Neighbor Totoro."
Set in 14th century Japan, it tells the story of a young girl raised by animals who join her in battling humans trying to destroy their forests.
"The Princess of Mononoke" , which opened in Hong Kong and Taiwan early this month, will also be released in the United States, Europe and Brazil early next year with Walt Disney Co as distributor, the Toho spokesman said.26/97
13). Daily Yomiuri
August 28, 1997
The future of animation illustrated by the master
BYLINE: Kanta Ishida Yomiuri Shimbun Staff Writer ; Yomiuri
Japanimation, manga (comic strips) and anime (animation). These words have become universal and point to the increasing appeal of Japanese animation in the international community. Has animation become a part of Japanese pop culture that the country should be proud of? Ironically, Hayao Miyazaki, creator of this summer's box office hit Princess Mononoke, thinks otherwise.
Miyazaki said the fact that Japanese animation has found a place in youth culture everywhere does not necessarily "open a new chapter in the history of Japanimation." He goes so far as to call the belief that Japanese animation will change the world an illusion reflecting "an inferiority complex on the part of the Japanese as an ethnic group."
For an animator whose latest work is to be distributed worldwide, Miyazaki is awfully coolheaded. The distribution deal was made between Walt Disney Co. and Tokuma Shoten Publishing Co., parent company of Miyazaki's Studio Ghibli.
"(Disney) will pull out of the deal if it doesn't pay off. Just like the deception of Japanimation as a global phenomenon, this is also something that's been blown out of proportion. I never understood why people made so much fuss about the deal."
Miyazaki may be approaching the issue of Japanese animation's popularity from the standpoint of a filmmaker, rather than an animator.
"The chief inspiration for Japanese animation is manga. Manga's main mode of expression is emotions. Time and space are often skewed to convey these emotions." Miyazaki believes that there are discernable patterns of evolution in Japanese animation. "It ended up becoming something else in the process of being influenced and changed by manga," he said.
Miyazaki said there are tacit rules to animation that animators and devoted fans of the genre understand but the average moviegoer does not, which makes it impossible for him or her to fully enjoy the medium.
"It's only a few Westerners who are beginning to join a group of people who like that kind of peculiar touch. Should that make us happy? Some people misunderstand this, thinking otaku (people with a mania for a certain subject or activity, who are becoming more visible in Japan these days) are spreading worldwide."
Miyazaki said he strived to achieve a universal appeal in setting the time and space in his films so that "an old country bumpkin watching them for the first time can still understand them." This was part of his effort to create a film, and not an animation, he said.
He contends that Japanese pop culture as we know it today has its roots in manga. Comic strips, which were initially influenced by movies, became a common denominator of our culture with "an amazing assimilative power," he said.
Despite his sense of crisis about manga's powerful influence on pop culture, he is not entirely disparaging of manga. He said the possibilities manga opened up for self-expression are immeasurable, and it's ridiculous to throw the whole legacy away.
"But when people use the world depicted in manga as a reference point, it leads to a lack of realism," he said. "Take a situation requiring people to let it all out and face one another. Somehow it wouldn't seem real if it involved the Japanese. That's also one of my favorite traits about the Japanese, though, I must add."
With the release of Princess Mononoke, Miyazaki is retiring from mainstream filmmaking. But he is far from being content with what he has achieved. Will Miyazaki pin his hopes on the younger generations?
He said he doesn't want to anoint anyone as his successor. "Just as (cartoonist Osamu) Tezuka was bound by Disney's spell, I couldn't break the spell cast by director Akira Kurosawa. It is time for the next generation to free themselves (from the legacy of such artists)."
Creating unconventional characters and digging deeper into human expressions of a universal nature is the direction Miyazaki believes the country's filmmakers should go--regardless of whether the Japanese animation succeeds commercially in the world market.

14). The Hollywood Reporter
September 2, 1997
'Princess' crowned king of Japanese boxoffice
BYLINE: Wayne Karrfalt
It's official. Studio Ghibli's animated historical adventure "Princess Mononoke" is the top-grossing Japanese film of all time at the nation's boxoffice.
Early last week, the Toho-release surpassed 6.3 billion ($53.4 million) in rentals and an estimated $93 million at the domestic boxoffice. Those six-week figures catapult the film over 15-year domestic record holder "Story of Antarctica," and places it on a pace to overtake "E.T. The Extra-Terrestrial," the top money-maker ever.
Toho and Tokuma Shoten, Studio Ghibli's parent company, were scheduled today to issue new predictions of 9.8 billion yen ($83 million) in rentals and an astounding $136 million at the boxoffice. Toho is prepared to leave the film in its theaters through the end of the year.
The first feature directed by Hayo Miyazaki in five years, " Mononoke" was the most eagerly anticipated Japanese release in recent memory. It is a story with strong environmental overtones, pitting the ancient Tatara clan against powerful deities of nature.
Toho originally projected it to earn 6 billion yen ($50 million). But then Japan's top distributor and exhibitor shuffled its release schedule to accommodate one of its own films. " Mononoke" ended up opening head-to-head with Universal-UIP's "The Lost World: Jurassic Park" on July 12.
Despite the heady competition, crowds lined up overnight in a few Tokyo locales to get opening weekend tickets for the animated film. "Ticket sales show that ' Mononoke' has had many repeat viewers," said a booking manager for Warner Mycal, Japan's biggest multiplex operator. "Its dropoff has been minimal compared to 'Lost World.'"
Animation, particularly Studio Ghibli's productions, have historically excelled at Japanese theaters.
The animation house's last five theatrical releases have all been No. 1 domestic hits. Japan is the only overseas territory where Disney animated product lags in market share.
With limited international distribution for homegrown animation, little income comes from overseas sales, which keeps budgets low. Producers spent $20 million to make " Mononoke. "
"The Japanese animation industry lags behind the United States in terms of digital graphics technologies," said Toshio Suzuki, a producer at Studio Ghibli.
But "Princess Mononoke" will be the first Ghibli hit to receive international theatrical distribution under a recent agreement with Disney.
Buena Vista International, Disney's overseas distribution arm, plans to release a dubbed version of the film in the United States, Europe and Brazil as early as this fall.
Buena Vista Home Entertainment has already begun worldwide distribution of eight previous video titles.
"We're going to do a lot of guerrilla marketing on this one," said Michael Johnson, president of BVHE. "We must break through their foreignness if these titles are going to reach their potential."
The effort will mark Hollywood's second attempt to market Miyazaki's works. Fox's video release of "My Neighbor Totoro" notched sales of 650,000.
15). Reuters (Yahoo! Entertainment)
September 11, 1997
By Koichi Kawaguchi
TOKYO, Sept 11 (Reuter) - Japanese film fans are queuing up from as early as six in the morning to see a locally made animated feature whose producers expect to break national box office records established by Steven Spielberg's ``E.T.''
``The Princess Mononoke,'' the work of renowned Japanese animator Hayao Miyazaki, is set in ancient Japan and tells the story of a girl raised by wolves. It will be distributed globally by Walt Disney Studios from March next year.
``Movie theatres show the film six times a day from 7 a.m. until midnight, something we haven't seen here before,'' said Yasuyoshi Tokuma, president of Tokuma Shoten Publishing Co Ltd, the film's producers.
``Some people start lining up at 6 a.m.,'' he told Reuters in an interview. He said that by late October he expects the movie to break box office records of 12 million viewers and 16.32 billion yen ($137 million) in revenue set 15 years ago by ``E.T.''
Between its release on July 12 and September 7, the movie was seen by 9.44 million people in Japan. Total revenue, to be shared by movie theatres, distributor Toho Co Ltd and Tokuma, reached 12.87 billion yen ($108 million).
Toho has said the success of the film will greatly push up its earnings for the six months to September 30.
Tokuma said the number of people flocking to see the film was increasing rapidly, even though school summer holidays ended on August 31.
He said he expects a total of 12.5 million people to see the movie and for it to produce 17 billion yen ($142 million) in revenue.
``It has already become the greatest movie in the history of Japanese films,'' he said.
A total of 400 movie theatres across Japan are currently showing the film.
Miyazaki is the creator of many animated hits. Industry data shows the domestic distribution revenue from two of his recent works -- ``Porco Rosso'' and ``Whisper of the Heart'' -- surpassed that achieved in Japan by Disney's ``Beauty and the Beast'' and ``Pocahontas.''
Industry experts say that technically, at least, his films have the air of early Walt Disney at his most detailed and inventive.
Tokuma said the main reason for the film's success could be its attraction for both children and adults.
Some people who enjoyed Miyazaki's movies when they were young now came back to see his latest work with their children, he said. Older Japanese are also attracted to the film's dramatic portrayal of ancient Japan, he said.
The movie will be shown in the United States and Europe from March next year.
Reuters/Variety
---

This page is brought to you by Team Ghiblink.