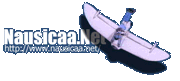 ---
|| Main | Mailing List | Films | Search | Ghiblink | Feedback ||



Katsuya Kondou Filmography




A comprehensive and chronological list of films and other works in which Katsuya Kondou has been involved.


Animated films (feature-length or short) are listed by their premiere date and runtime. TV series are listed by their original beginning and ending broadcast years with the total number of episodes (eps) aired. If available, literal English translations of the Japanese titles and/or the English titles (E) are shown in brackets.

Links to Japanese-language webpages are denoted by "(J-pg)." If your browser can't handle Japanese encoding, or you just can't read Japanese, you can still look at the pictures.

Year

Title

Involvement
1986

Tenkuu no Shiro Rapyuta
[Laputa: Castle in the Sky (E)]
Feature / 2 Aug 1986 / 124min

Key Animation
1988

Tonari no Totoro
[My Neighbor Totoro (E)]
Feature / 16 Apr 1988 / 86min

Key Animation
1989

Majo no Takkyuubin
[Kiki's Delivery Service (E)]
Feature / 29 Jul 1989 / 102min

Animation Director, Character Designer
1990

Kumo no you ni, Kaze no you ni (J-page)
[Like the Clouds, Like the Wind (E)]
TV Movie / 21 Mar 1990 / ??min

Animation Director, Character Designer
1991

Omohide Poro Poro
[Only Yesterday (E)]
Feature / 20 Jul 1991 / 118min

Animation Director
1992

Kurenai no Buta
[The Crimson Pig / Porco Rosso (E)]
Feature / 18 Jul 1992 / 93min

Key Animation
1993

Umi ga Kikoeru
[I Can Hear the Sea / Ocean Waves (E)]
TV Movie / 25 Dec 1993 / 72min

Animation Director, Character Designer
1994

Heisei Tanuki Gassen Pom Poko
[Heisei-era Tanuki War Pom Poko (E)]
Feature / 16 Jul 1994 / 118min

Key Animation
1997

Mononoke Hime
[Princess Mononoke (E)]
Feature / 12 Jul 1997 / 133min

Key Animation
1998

Tamamayu Monogatari (J-page)
[Jade Cocoon (E)]
PlayStation game / 3 Dec 1998 / SLPS-01729, SLPS-91154

Character Designer, Scenic Design
1999

Houhokekyo Tonari no Yamada-kun
[My Neighbors the Yamadas (E)]
Feature / 17 Jul 1999 / 104min

Key Animation
2000

Umi no Ourora
[The Aurora]
Feature / 5 August 2000 / ??min

Character Designs
---

This page is brought to you by Team Ghiblink.