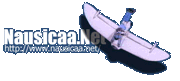 ---
|| Main | Mailing List | Films | Search | Ghiblink | Feedback ||



Disney Wants Your Comments

Buena Vista Home Entertainment (BVHE), a subsidiary of Disney, is interested in hearing from you, the fans and the public, about their current and future plans to release Studio Ghibli films. This is an opportunity to make your voice heard and counted towards improving the quality of future home video releases.

We have been informed by Disney that there are three ways to contact them, in order of preference:
By E-mail

BVHE Consumer Relations (non-Disney titles): bvheinfo (at) bvhehelp.com
Disney Consumer Relations: disneyinfo (at) disneyhelp.com

By Telephone

BVHE Consumer Relations (non-Disney titles): (800) 477-2811 (USA and Canada only)
Disney Consumer Relations: (800) 723-4763 (USA and Canada only)

By Letter

BVHE Consumer Relations
800 Winneconne Avenue
Neenah, WI 54956
When contacting Buena Vista or Disney, please be polite and thank them for taking the time to receive our feedback about our favorite films.

Why is sending an e-mail better than sending a letter?

We are told by Disney that letters can become lost in the mail or get misdirected. They also take much longer to process.

E-mails are much much better because they can be received quickly and can be saved in a database. It is easier for the Consumer Relations department to compile the e-mail requests and forward them to the decision makers within Disney.

A tally is kept of each title requested, instead of listing all films in a single email put each film request in a different message. Including reasons for your request (a paragraph or so) is recommended.

Important Note: Do not include ideas about DVD bonus features or other concepts. Asking for the Japanese audio track is OK but any messages with new feature requests are sent to the Legal Department instead of being entered into the tracking database.

These phone guidelines are helpful for making the most out of your call.
---

This page is brought to you by Team Ghiblink.