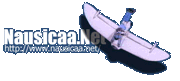 ---
|| Main | Mailing List | Films | Search | Ghiblink | Feedback ||




Jarinko Chie
(Chie the Brat)


Voice Cast:

Chinatsu Nakayama (Chie)
Norio Nishikawa (Tetsu, Chie's father)
Kyoko Mitsubayashi (Yoshie, Chie's mother)
Utako Kyo (Chie's grandmother)
Keisuke Ôtori (Chie's grandfather)
Kiyoshi Nishikawa (Kotetsu, Chie's cat)
Yasushi Yokoyama (Antonio & Antonio Jr.)
Mitsue Katsura (Wataru Hanaï, Chie's teacher)
Nikaku Shôfukutei (Sir Hanaï, Wataru's father)
Gannosuke Ashiya (the boss)
Shinsuke Shimada (Masaru, Chie's classmate)
Ryûsuke Matsumoto (Takashi, Masaru's best friend)
The Bunch (the Caramel bros.)
Yoshio Kamigata (Mitsuru, Tetsu's best friend)
Ôru hanshin-kyojin (Tetsu's friends)
Yoshiko Ôta (Masaru's mother)
Ichirô Nagai (a cop; a yakuza)
Additional voice talents by Masao Imanishi, Makoto Takazaka, etc.

Staff:

Director and storyboard artist: Isao Takahata
Assistant director: Yasuyoshi mikamoto
Producers: Hidenori Taga and Tetsuo Katayama
Original comic books by Etsumi Haruki (published by Futabasha)
Screenplay by Noboru Shiroyama, assisted by Isao Takahata
Animation directors: Yasuo Otsuka and Yoichi Kotabe
Key animators: Toshitsugi Saida, Masako Shinohara, Shojuro Yamauchi, Nobuo Tomizawa, Tsukasa Niwauchi, Kazuhide
Tomonaga, Yoshinobu Michihata, Noriko Goto, Atsuko Tanaka, Reiko Okuyama and Koichi Maruyama
In-between animators: Atsuko Tanabe, Yoko Tsukada, Makiko Futaki, Kyoko Kawanaka, Mitsuro Hashimoto, Masaaki Endo,
Kazuko Tomura, Junko Shitazaki, Kumiko Hirama, Nôaki Ôno, Akiko Shimada, Masami Michihata, Toshisuke Harata, Katsura
Katayama, etc.
Supporting in-between animation studio: Oh Productions
Art direction: Nizô Yamamoto
Backgrounds: Kyôga Studio, Mini Âto, Saotome Productions supervised by Hiroshi Saotome
Ink & paint supervision by Hiroko Kondo
Ink & paint: Michiko Nabeuchi, Suginori Umodaira, Yuriko Nagahama, Studio Jam, Studio Killy, Âto Cats, etc.
Director of photography: Hirokata Takahashi
Photography by Masao Miyauchi, Keio Hirayama, Kazumi Ôta, Takeo Kobayashi, etc.
Editing by Kazuko Takahashi,etc.
Original music by Masaru Hoshi
Songs written by Kazuo Okamoto and Takao & Etsuko Kuama
published by Kitty Music
Sound by Toshi Kato
assisted by Nitsunobu Maeda
Sound effects by Toshio Kurahashi
Recording studio: Tohokushinsha
Title designed by Yoshiyasu Toi

Production Studios: Toho and Tokyo Movie Shinsha
(c) 1981

---

This page is brought to you by Team Ghiblink.